It's easy to learn languages
To learn a foreign language, this is like dipping into another universe, a new culture.
A language, this is a complicated alchemy of letters which, while they form words, allow a sentence to originate. And every language has its own alchemy.
If you control the linguistic construction, then you do control foreign languages and new horizons will be opened to you.
NEWS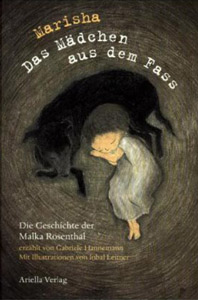 06/11/2016 Lëtzebuerger Buchpräis "Marisha"
Fir den Lëtzebuerger Buchpräis presentéiere mir iech haut d'Buch vum Gabriele Hannemann, 'Marisha', dat an der Kategorie "Non-Fiction" nominéiert ass. Et erzielt d'Geschicht vun engem jonke, jiddesche Meedchen, dat während dem zweete Weltkrich a Polen vun engem Bauer an engem Faass an deem sengem Koustall virun den Nazie verstoppt gi war. D'Original ass op Däitsch, mee d'Geschicht gouf och vun der Jeanny Friedrich-Schmit op Lëtzebuergesch iwwersat. E Buch, wat mat Sécherheet net einfach ze verdauen ass.
D'Katarina Ivesic huet mat der Madame Friedrich-Schmit iwwer d'Buch geschwat.
Our last book